I have lots of experience in print, digital and online design and production. My goal is to solve problems and create beautiful, effective designs that fulfill the client's needs and engage their target audience. Several of my freelance clients have been with me for many years, and they really appreciate my attention to detail and pleasant demeanor. I can handle just about any project, from small one-off assignments to far-reaching identity and branding projects, and am comfortable working alone or with a team.
Contact me at wragano@gmail.com if you are are a business owner and would like having one reliable person taking care of all your design needs. I'm also happy to help design agencies that need an extra hand when you are lucky enough to be overwhelmed with work.
Examples of My Work
Touch/click images for larger lightbox view. Touch/click titles for details.
Some of the WordPress Sites I've Customized
I have been working with Will Ragano for the last five years. He is an absolute pleasure to work with. Will really listens and asks questions and as a result, he is able to create a finished product that is aligned with my goals quickly and efficiently. This saves me time and money! But most importantly, I now have a suite of aesthetically appealing, professional marketing materials to represent my organization.
"Will is an extremely creative and capable communications designer, in both electronic and print media. His work on the web presence for Cue was not only well organized and extremely navigable, but frankly looks awesome. He has a great understanding of cross browser design. In addition to his impressive technical abilities, Will is easy to get along with, works hard, and enjoys taking on new tasks and challenges."
"I've seen and worked with many web and graphic designers but very few come close to matching Will's finesse to design and eye for detail. He is extremely talented, motivated and a pleasure to work with."
"Will is a one-of-a-kind graphic designer professional. He has immense skills in both print and web-based media."
"Will has a deep knowledge across a wide swath of topics. He is focused, capable and a pleasure to be around. You are lucky if you can get his talent on your team or project."
"Rarely will you find a better co-worker/employee than Will. I had the pleasure of working with him for 3+ years at Bennett Group. His sense of design and level of creativity are outstanding and his attention to detail is the best I have seen. His calm demeanor and quiet sense of humor add to his value in the office every day. Will would be a true asset to any agency looking for someone with excellent production, graphic design and web design skills and comes with my heartfelt recommendation."
"Will would be an excellent addition to any communications design group and, on a personal note, he is very reliable and enjoyable to be around."
"Will Ragano has designed and maintained two websites for me since 2009 and I still enjoy how easy he is to deal with. It is a great relief to not have to worry about the technical and design aspects. I have found Will be be a dedicated, creative and talented person with integrity and I highly recommend him. He has a warm personality and is multi-talented. Anyone should feel lucky to work with him!"
"I've had the pleasure of having Will as my Production Manager and Designer at Bennett Group for four years. His dedication, thoroughness and work ethic make him a highly valuable member of our agency. He has been a central part of our design team and has contributed greatly to the success of many campaigns, which produced results that exceeded our clients' goals. I highly recommend him to anyone needing a creative, multi-talented designer and an all-around wonderful employee."
"Will was an excellent addition to our agency: he's highly organized, a fast learner, and has great communication skills. In addition to his print and design capabilities, Will was also our office manager. It was a pleasure working with Will. He would be an asset to any employer and I am happy to recommend him."
"With a smart eye and a keen sense of design, Will has been instrumental in giving shape to marketing campaigns, digital and print ads and a myriad of other creative pieces for our clients' brands. I've worked with many great graphic designers in my career and Will is one of the best — as well as one of the absolute nicest guys I've ever had on my team."
Freelance 4.1.17 – Present
Design/production for Bennett Group and a variety of clients. Video editing and motion graphics for Powderhouse and small companies.

Bennett Group 2013 – 2017
Manager of all print and web production and designer of print (brochures, billboards, ads, annual reports, direct mail, etc.) and digital/online (animated online/social media ads, websites, digital displays, PPT, and much more). Bennett Group specializes in healthcare advertising, identity and collateral materials. We won more than 100 awards for healthcare advertising and collateral design in New England (NESHCo) — including a 2016 Gold Award for Brochure Design for me — and nationally (Healthcare Advertising Awards) while I was there (including several Best of Show). I also organized all the files on their server.

Cue Acoustics 2009 – 2013
In charge of all print/web design, production and front-end development for high-end audio startup featured in The Wall St. Journal, The New York Times, and Stereophile. Took company from having no website and little collateral to having a sleek site with an e-commerce store, brochures and sell sheets, an app (design), dynamic online/print ads and a professionally branded look and feel which was admired by both investors and customers. I also handled email and social media marketing, SEO and UX/UI design for the first year there.

The Creative Source 2001 – 2009
Print and Digital Graphic Design and Production for a wide range of clients including Brigham and Women's Hospital, Fidelity Investments, Dana Farber Cancer Center and Bank of America.
Photoshop CC
Illustrator CC
InDesign CC
After Effects CC
Premiere Pro CC
Keynote
Brackets
Ableton Live (audio)
Acrobat Pro CC
Dreamweaver CC
Bootstrap
MailChimp
Constant Contact
Sibelius (music notation)
Word/PowerPoint
Basecamp
Happy Clients
I work with my clients as partners. Instead of dictating the design, I utilize my expertise to offer a variety of recommended options and collaborate with them to achieve their desired results.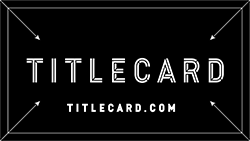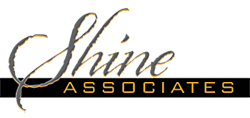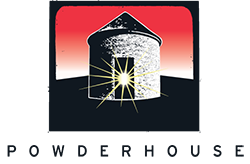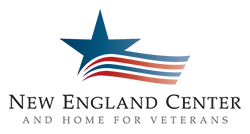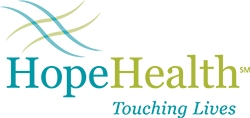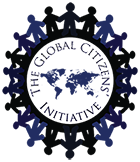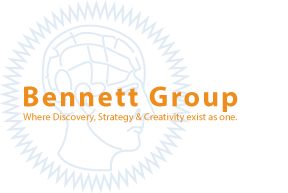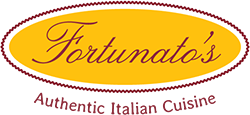 Boost Your Business with High Quality Design
I am a one-stop-shop for all things graphic design. Let's talk about how I can help you.